Every home has a network of plumbing and pipes essential to the everyday function of your home. When things go wrong you might reach for your own plumbing tools if you're a bit handy around the home. Aside from the complicated plumbing problems that often demand high-level of expertise and specialised plumbing tools, some minor issues such as leaky pipes, blocked toilets, or clogged sinks usually occur frequently. And, the good news is that they can be rectified as a DIY task.
However, to correct the problems successfully, you have to be prepared by having some essential tools at your disposal. With these tools you can:
And other home maintenance jobs that'll have you looking like a pro. So what plumbing tools do you need?
Plumbing Tools List
1. Basin Wrench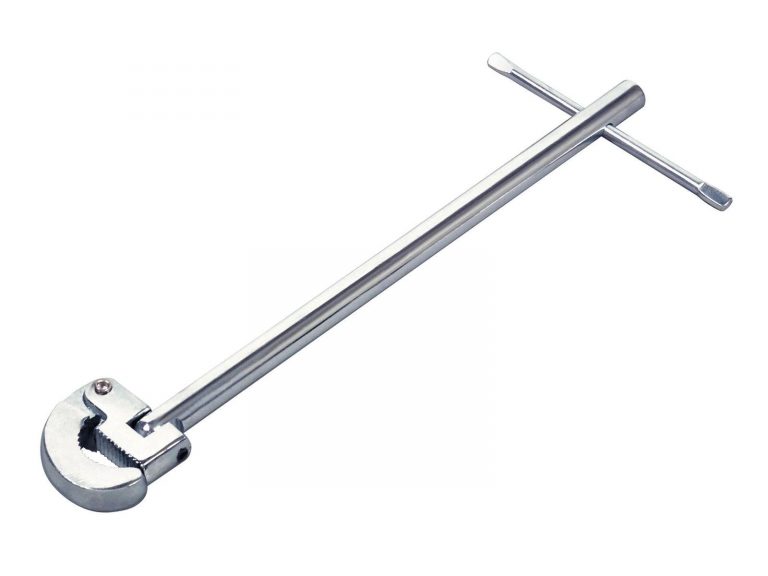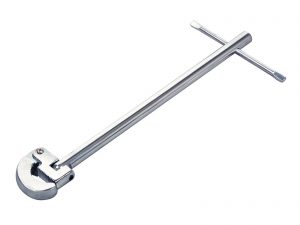 This is one of the most common plumbing tools inside every plumber's toolbox. It is made with a long shaft and a swivel. At the end of the basin wrench, there is a clamp-like apparatus. With the basin wrench, you will be able to tighten or loosen a nut on your skin taps. Also, it is useful for loosening tap bolts which are positioned in a deep, narrow space behind the sinks.
2. Adjustable Wrench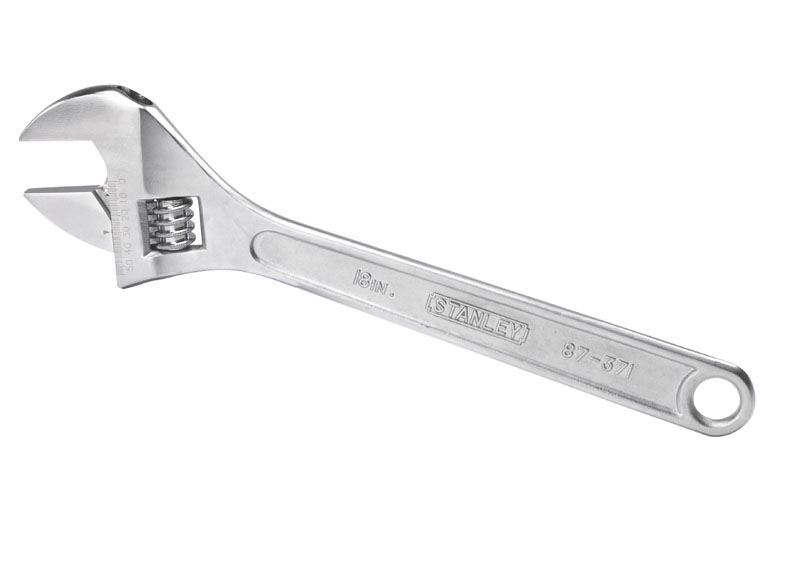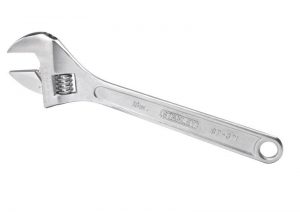 If you have to deal with plumbing components having hexagonal-shaped nuts, then endeavour to have an adjustable wrench at hand. The tool will come handy for supply lines and compression fittings. You will recognise a quality adjustable wrench by its firm jaw setting, which will never slip during operation. For your toolbox, you can get six-inch and 10-inch adjustable wrenches.
3. Pipe wrench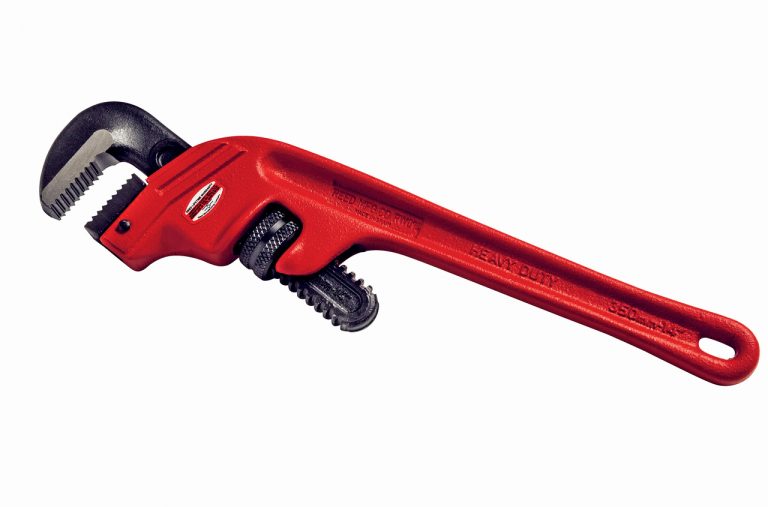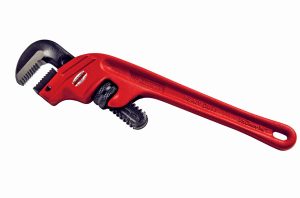 Compared to the adjustable wrench, this plumbing tool is larger and heavier. It is perfect for tightening as well as the loosening of nuts and fittings. Keep in mind that you will need two pipe wrenches; one piece for turning of nuts and the second piece for holding. While using, ensure that you cover the jaw with a piece of cloth to prevent any scratch on your fixtures.
4. Tongue-and-groove Pliers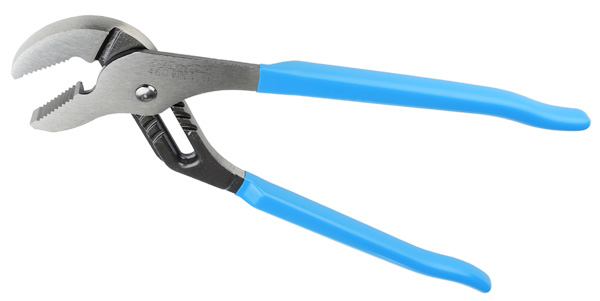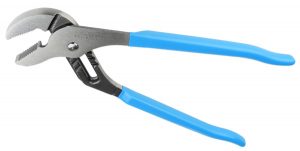 This is a kind of slip-joint plier having serrated jaws which are positioned at angle 45 to 60◦ from the handles. Hence, it has a curved structure. A tongue-and-groove plier is a versatile tool that can be used for twisting, grabbing, loosening, tightening, pulling, or holding of the component.
5. Hacksaw


If you aim to cut through plastic or metallic pipes, nuts, bolts, or screws, then, try to have a hacksaw in your toolbox. It is advisable to have extra blades as the blade on your hacksaw can break or become dull unexpected. While cutting through sturdy hardware, ensure that the blade is tense to make the operation easier.
6. Metal file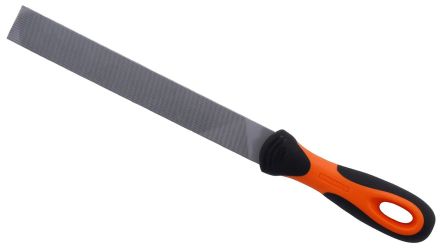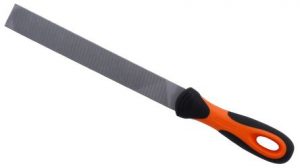 You may see some rough edges when you cut a metal pipe. To make the edges smooth, you will need your metal file. The metal file comes in various sizes; however, for your plumbing toolbox, try to get a half-round file having rounded and flat surfaces as well as a rat-tail file which is tapered and round.
7. Thread Seal Tape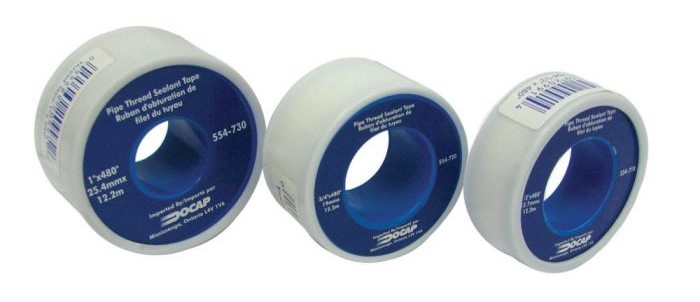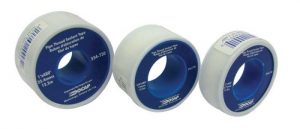 Some people refer thread seal as PTFE tape or plumber's tape. It is useful for the prevention of leaks where pipes are connected. Thread seal tape is cheap. It can be used for several plumbing tasks such as showerheads, water line connections, among others.
8. Hand Auger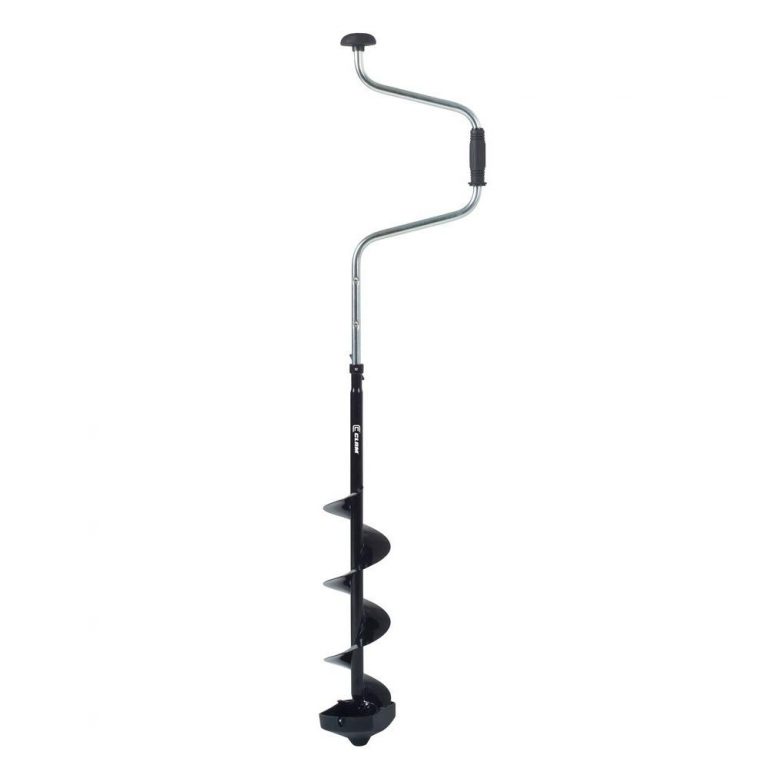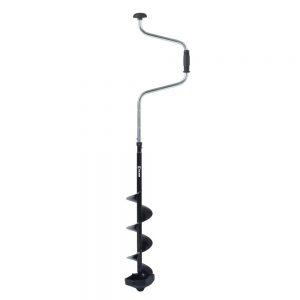 This tool is quite useful for your DIY drain unblocking project, most especially if your plunger fails to solve a clog issue. A hand auger comes with a hand crank, which is used for pushing the metal wire through showers, sinks or tub drains to clear off blockages. However, rather than using your hand auger on flush toilets, use it for the job.
9. Tubing Cutter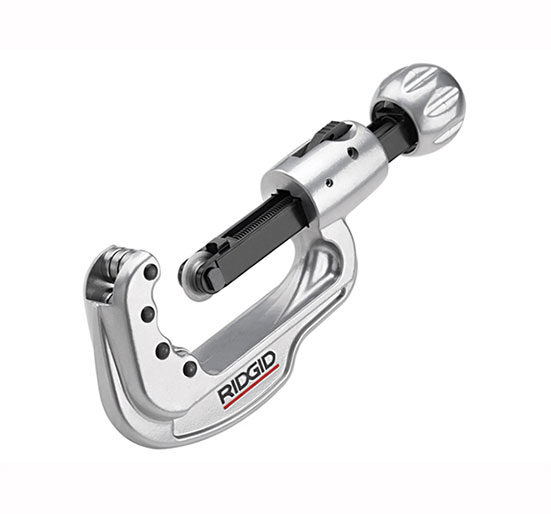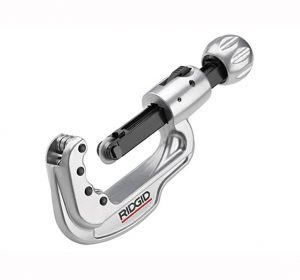 This device is used for cutting copper pipes evenly without rough edges. For your toolbox, endeavour to get a standard tubing cutter and a mini-cutter. If you ever have to cut under challenging places, try to use the mini-cutter.
10. Toilet plungers (flange and cup)

Every household with a plumbing system needs a plunger. Get a plunger having flange and cup plungers. With the flange, you can unclog your toilets while the cup plungers will assist you in unblocking your showers, sinks, and tubs.
Get ready!
In Australia, minor plumbing issues such as blocked drains and leaky pipes frequently occurs in most homes. However, by having a toolbox full of essential plumbing tools, you will be ready to handle any minor plumbing issues that arise unprecedentedly.
Finally, we understand that sometimes you might not feel confident enough to handle your plumbing issues. If you ever find yourself in such a situation, don't risk your safety or worsen your plumbing system; instead, contact the best plumber close by.
Brisbane plumbers, Penrith plumbers, Melbourne plumbers – no matter where you are Best Plumbers Club has you covered!