In 2017 the QBCC reported up to 40% of hot water installations failed to meet the required standards. Before you call a plumber for hot water system replacement or repair, it's critical you check they are the best local hot water plumbers around.
The Best Plumbers Club has done the homework for you. Our members are hot water experts reviewed and recommended for high quality, licenced workmanship and customer service excellence.
Up front pricing. After inspecting your hot water system issues you get a firm quote up front before work starts.
Fully licenced plumbers. Verified licences for hot water plumbing and gasfitting including compliance certification.
Australian owned businesses. We support Australian owned and operated plumbing companies.
Workmanship guarantee. The best plumbers offer a guarantee on their workmanship for your peace of mind.
Top Rated Plumbers. Online review ratings checked by a Level 5 Google local guide.
Need your hot water system replaced or hot water problems solved? Easy – send a message and the best plumber near you will call!
Hot Water System Repairs
Regardless of the hot water system that you have, Best Plumbers Club has verified some top-quality plumbers that can help repair it. These plumbers possess a diverse skill set and are qualified to help with both gas and electric hot water systems. Also, the best hot water plumbers have the necessary tools and supplies to get your job done without delay.
You might not need a hot water system replacement for some hot water problems. The best hot water plumbers will give you the best advice! Just send us a message or call for a quote!
New Hot Water System Installations
Ideally, hot water system comes with a lifespan of about a decade. Hence, it is possible that you have been using your own for quite some years now. Bear in mind that you have to contact professional and licensed plumbers to install a hot water system as it is not a DIY task. The reason is that professional plumbers do undergo regular training on improvement; consequently, they are well aware of the changing plumbing patterns. In the industry, plumbing is one of the most updated services, and so, every specialist must be able to install a hot water system according to the strict Australian regulations.
Different Kinds of Hot Water Heaters
A storage heater is designed as a tank that heats the water as well as releases water based on demand. Several sizes of storage heater exist, ranging from 50 litres to 300 litres. Also, various types of storage heater are available. For instance, we have the gas-powered, electric-powered, solar-powered, and design with a combined source of power. All these designs exist in external and internal models.
Electric Hot Water System
This design provides a quick hot water supply. Always purchase and install a suitable hot water system for your need. In this way, you will only be heating the right amount of water needed for your use – this will help conserve your energy and reduce cost. However, if you live in an area where off-peak tariffs are lesser, then you may settle for larger models.
Gas Hot Water System
This design is cost-effective and efficient if you need a regular hot water supply. The water is heated by the gas within the system, which burns cleanly and consequently reduces the level of emission. Endeavour to choose a suitable gas hot water system size according to your usage demands.
Instant Water Heaters
With gas water heaters, water is heated based on your demand. Once the tap is turned on, as the water moves through the pipeline to get out of the tap, it will generate pressure on the gas water heater. During this period, the gas will begin to burn within the gas water heater, and eventually, you will get immediate hot water gushing out. Once the tap is turned off, the gas will be conserved as it will stop burning within the gas water heater. Unlike storage heaters, gas water heaters are quite small in size; hence, you can install them in small-sized apartments. Also, you can get them in external and internal models.
Solar Hot Water Heaters
With the sun's energy, the solar water heater produces hot water. The system works by passing water via various panels which are usually placed on the roof, so as to get the required level of exposure to the sun. In terms of cost-effectiveness and energy-efficiency, a solar water heater is a great choice.
Heat Pumps
Renewable energy is used by heat pumps to produce hot water. Compared to the solar water heaters, heat pumps do not use solar panels. With the system, you will be able to save money spent on hot water bills significantly because they utilise one-third of the energy required to use an electric water heater.
Hot water system costs
The cost of a new hot water system comprises both the installation cost and the hot water unit price. Both are dependant on the type of hot water system installed. Most often hot water plumbers will provide a bundled fixed price for the new unit and installation.
Solar Hot Water Systems Cost: Solar hot water systems range in price from around $2000 to $7000 (not including installation).
Instant Hot Water Systems Cost: Instant hot water systems range in price from about $500 to $2000 (excluding installation costs).
Gas Hot Water Systems Cost: Gas hot water systems range in price from about $900 to $2000 (excluding installation costs).
Electric Hot Water Systems Cost: Electric hot water systems range in price from around $300 to $1500 (excluding installation costs).
Heat Pumps Hot Water Systems Cost: They range in price from about $2500 to $4000 (not including installation).
All the above prices are estimates of hot water system costs excluding installation costs. Are you confused about the best hot water system to purchase for your house? If yes, contact licensed professionals with Best Plumbers Club. They will help you choose the perfect hot water system specifically for you.
The Best Plumbers work with the Best Brands
There are many brands of hot water systems on the market today. The best brands are a mix of established local companies with proven track records and some newer innovative, affordable competitors.
Rheem Hot Water Systems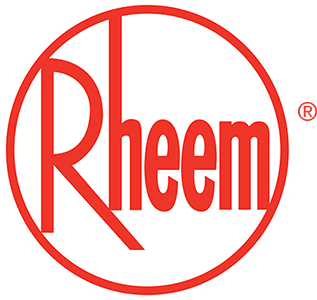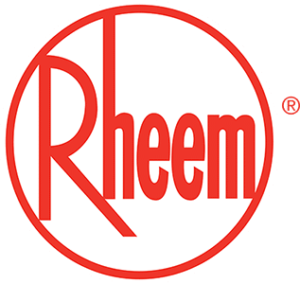 In 1939, Rheem created its first water heater in Australia. Since then, the brand has improved to become one of the well-known household brands in the country, when it comes to hot water. Rheem is a brand that focuses on the supply of Continuous Flow gas units, Energy-efficient Heat Pumps, Gas and Electric Storage units and Solar hot water systems. Over time, Rheem has continuously manufacture units for Australian conditions. As a matter of fact, the brand is popular for its Electric Storage and Efficient Gas Storage units.
AquaMAX Hot Water Systems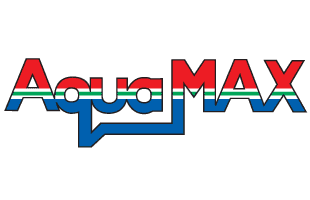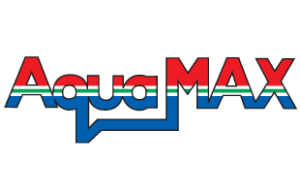 In Australia, AquaMAX is a brand that focuses on the provision of Electric Storage with high-efficiency and 5-star rated Gas products since 1988. AquaMAX is famous for its various Stainless Steel products such as Gas Storage, Electric Storage, and Continuous Flow units.
Rinnai Hot Water Systems


For more than four decades now, Rinnai gas appliances have been a source of joy to Australians as the brand offers comfort, reliability, and convenience. Rinnai is a brand that loves innovation, and as such, the brand has never failed to meet the growing demand for appliances which are energy-efficient as well as environment-friendly. Rinnai is among the top brands in the supply of Gas Continuous Flow hot water systems. Also, the brand is well-known for the provision of several hot water systems to numerous households in Australia.
Dux Hot Water Systems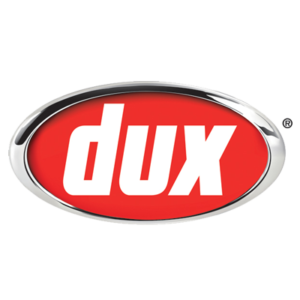 In Australia, Dux has been a popular brand since 1915 for the production and development of various products. Water heaters produced by Dux are considered to be of the highest quality in the country. More so, the products are designed to offer continuous hot water supply that is hygienic and economical for several impending years.
Bosch Hot Water Systems
For more than 125 years, Bosch has been well-known in the field of technology. The brand is popular for several products on Continuous Flow gas hot water systems. Bosch's products are designed to suit individual needs as they offer energy-efficient solutions in Heat Pump designs and Gas Continuous Flow models.
Don't suffer cold showers or run up your water bill with a leaking unit. Your family deserves perfect hot water flowing and the best local hot water plumbers for the job. All Best Plumbers Club members have a workmanship guarantee for your piece of mind.