Fixed Price Plumbing Leads (Pay Per Lead)
A plumbing company can't make money without leads. But too often marketing services fail to deliver the leads promised, or the cost means you're working to pay for ads with little left over. It's a common and frustrating situation that can cripple a business. So how do you get consistent, affordable pluming leads? The answer is called "Pay Per Lead". In short, it means you pay a fixed price for exclusive, screened, ready to buy plumbing leads.
How does pay per lead work?
Our established brands and websites attracts thousands of visitors from Google every week.
When they request a local plumber we route email enquiries and phone calls directly to you.
We screen for quality so you only pay for qualified plumbing leads.
Most pay per lead services offer "3 quotes" or more for customers and sell the lead to your competitors as well. Others add their own markup to already expensive Google Ads leaving you working for nothing.
Our pay per lead services are different from the rest. Best Plumbers Club is part of the Tradie Near Me network of websites, attracting thousands of visitors from Google every week, generating affordable, exclusive plumbing leads to grow your business with predicable pricing. We've already invested our own time and money into SEO for plumbers, so there's no risk for you at all.
Want exclusive plumbing leads in your local neighbourhood? Get in touch before your competition to avoid disappointment! Click the banner below to get started 👇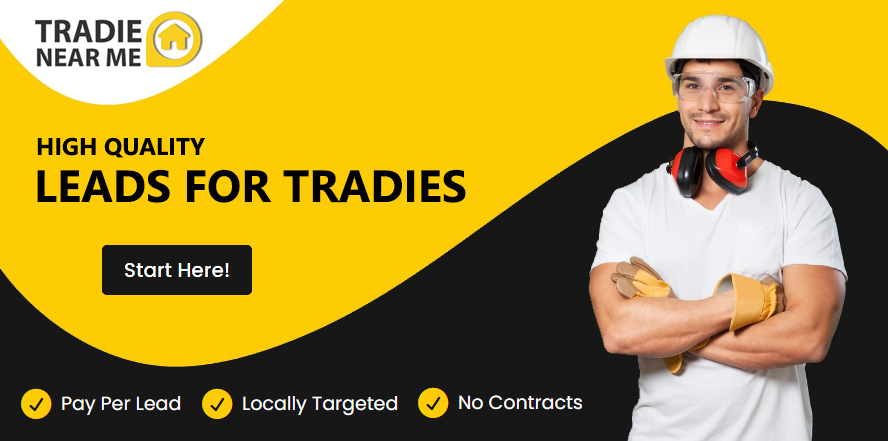 Can you send plumbing leads in my area?
We rank for plumbing services Australia wide. Leads are exclusive to you in your region, we provide leads in Sydney, Melbourne, Brisbane, Gold Coast, Adelaide, Sunshine Coast and beyond. Limited regions are remaining and there is an approval process for membership.
Am I wasting money on Google Ads?
It's time Google Ads got their hand out of your wallet. Expensive ads can smash profits with just a few clicks, especially paying for calls from spammers and people looking for jobs. With Pay Per Lead you can forget expensive account management fees, contract periods and lead costs up to $100 per call. Only pay for ready to buy, fixed price, exclusive leads that grow your business.
What kind of leads can I expect?
Here's a few example leads for plumbers sent to our members with our pay per lead model…
"I need some help with drainage at my house. There's a slab that slopes towards the house and water pools when there's rain. There's a couple of tiny drains but they're not very effective or blocked. Is this something you can take on? I can send some photos as well."
"Looking to replace an existing 250 Litre Vulcan electric hot water system with something similar, Dux or Aqua Max and to take away the old unit."
"We need a new gas stove top installed to replace the old electric stove top. We have gas on the property but there's no existing gas line to the kitchen. Would you be able to come for a quote please?"
"I would like someone to come out to our house to give us an estimate for the repair or replacement of a leaky toilet cistern."
"We were after a quote to fix or replace our hot water system. It's outside and is leaking from the top. We also have a running toilet that needs attention. Thank you."
"Our business building is under construction and we need some drains/taps installed into a part of our kitchen."
"Our water bill is quite high and I suspect there's water leaking under the driveway slab. Could I have someone on site for an inspection and discussion if required?"