Are you noticing water laying around in your yard where it should not be? Have you traced the problem to your stormwater drains and noticed that they're backed up and overflowing?
First of all, understand that a blocked stormwater drain is as common as a blocked sink. But it's also very important to understand that unblocking stormwater drains is definitely something you need to take care of right away.
Why you need to unblock your stormwater drain today
Obviously, nobody likes to wade around in their backyard or especially their house ankle-deep in stormwater. But even if this is not happening, a single blocked stormwater drain can cause an awful lot more problems than just that.
Blocked stormwater drains may also:
Damage your roof cavity due to overloaded or blocked gutters
Damage your gutters
Damage your ceilings, walls and belongings
Damage your home's foundations, gardens and landscaping
Lead to the growth of unsightly and unhealthy mould and mildew.
And those are still not the only problems that could wait if you don't arrange for a professional to go about unblocking stormwater drains at your place! A myriad of damage, and a range of health and safety consequences, could affect your home, family, community and even the water services if you decide to ignore rather than address your compromised stormwater drains.
Best Plumbers Club – providing the blocked drain experts
Clearing a blocked stormwater drain can take more know how and equipment than unblocking a sink drain. How's that? Because stormwater handles more volume of water and runs underground, only a CCTV drain inspection can truly assess why the drain is blocked and provide the best solution to fix it. You need the best blocked drain plumbers to get it flowing again fast and efficiently.
Simply call or send us a message for help with:
What caused my blocked stormwater drains?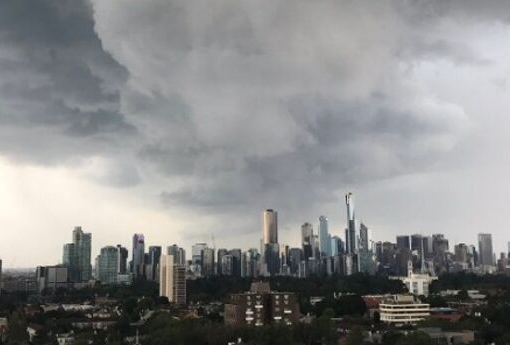 Many residents or small business operators just like you notice problems with their stormwater drains after a big storm or a heavy shower or two of rain. However, bear in mind that your stormwater infrastructure is carefully designed to handle even a large amount of unexpected water, so if you notice yours is blocked it may have been caused by:
Debris including leaves, stones, mulch and other debris
Poorly maintained or damaged gutters, roofs, gutters, downpipes and drains
Tree roots
Incorrect installation or wear & tear
Overhanging tree branches that can break off during a storm
Loose soil and other waste that can get washed into the stormwater system.
But there are a number of other reasons why you may need to arrange for a professional to unblock stormwater infrastructure at your home or premises. Keep an eye out for:
Water that is collecting or pooling around your property or yard
Gutters or downpipes struggling to cope with the influx of stormwater
Stormwater drains that are not clearing water in a timely manner
Gurgling sounds or bad smells from your stormwater drains.
Strange sounds from other drains including showers, toilets and sinks.
Is there anything you can do to keep stormwater drains clear?
Do you always:
Check your drains and stormwater infrastructure for debris?
Minimise blockages by flushing them out with a nose?
Use gutter filters or guards?
Prune or remove trees overhanging your house
Get a plumber to do an annual stormwater drain check-up?
If you've already got a stormwater drain blockage and you need it fixed today, you're going to need to find the best plumbers in the business who have seen every issue and know every remedy! Luckily, Best Plumbers is the easy way to find the real local experts in unblocking stormwater drains.