Looking for a smart marketing investment to really grow your plumbing business? You're in luck, our focus is generating plumbing leads. We get proven results like this plumber marketing case study for example…
How the Gold Coast Plumbing Company went from a one man band, to 4 vans on the road and $1M+ revenue.
There's no question plumbing is one of the most competitive industries. The challenge wasn't only to catch up but move ahead of thousands of competitors already well established online. Did we get there? The numbers speak for themselves…
$1M+ Annual revenue from SEO
100's of leads every month
8,266% increase in organic traffic
5x cheaper cost per lead vs Google Ads
How would those results change your plumbing business? We can do the same for you. Here's how.
Local Plumber SEO Expertise

When Dane started the Gold Coast Plumbing company he was one man on the tools. Busy one week, quiet the next. But Dane had a vision of what he wanted to achieve in business and partnered with us for a results focused SEO campaign. Key strategies we worked on include the following.
Targeted content creation
Powerful social media syndication
Intelligent link building
Technical website SEO perfection
Conversion and speed optimisation
Taking a quality, complete approach to plumber SEO we've now achieved solid first page rankings for "plumbers Gold Coast", "blocked drains Gold Coast", "plumbing Gold Coast" and other highly competitive keywords.
What did that mean for the bottom line? $1M+ Annual revenue from SEO and growing.
High Conversion Plumbing Websites
Like many plumbers starting out, Dane had a cheap website built to get online quickly, but when we started there was no website traffic and it converted poorly. As we worked on building traffic we also optimised the site and made improvements to increase the conversions of the growing traffic. Once the third van hit the road we worked with Dane to create a first class plumbing website which boosted conversions and now generates 100's of leads a month.
80% Lower Cost Plumbing Leads
Google Ads can deliver clicks within 24hrs, but with a cost per click often north of $30 (per click, not call!) it's hardly sustainable as a sole marketing channel. A consistent SEO effort pays off. Rankings increased from the second month, a great indicator of what was ahead. As the SEO campaign gathered momentum, it not only delivered more traffic and leads. From hot water systems to blocked drains, the campaign now delivers leads 5x cheaper than Google Ads.
What did Dane have to say?
We are a rapidly expanding maintenance Plumbing business that relies on visibility in Google searches to drive customers to our website. We are now positioned at the top of many plumbing related keywords searches and the search friendliness of our keywords has also been a major improvement.

From a cost perspective, SEO is our must cost friendly form of marketing investment. The results from SEO Copilot are excellent. I'm thankful to SEO Copilot for the results so much so, that this is my second review of the business. Well done SEO Copilot, keep us on top.
So, how do we deliver the best plumber marketing for profit growth?
Plumber SEO Campaigns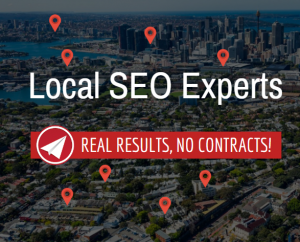 There are no magic bullets in SEO as others would have you believe. And our team are no one trick ponies. With an intelligent, complete approach and local focus our plumber SEO campaigns deliver leads all day 7 days a week.
Learn more about SEO campaigns at our local SEO Company, SEO Copilot.
Exclusive Plumbing Leads

By applying what we've learned from dozens of local SEO campaigns to the Best Plumbers Club website, we can now deliver quality exclusive leads in your region. Limited regions are remaining and there is an approval process for membership.
To learn more or apply for membership contact us today by completing the form below, or call SEO Copilot on 1800 602 007 to speak with a plumber marketing expert.